Plant List
CNC Turning Centers

Nakamura-Tome AS200
Twin Spindle 5 axis Lathe, Live tooling Y axis. 65mm Diameter bar Capacity, Hydrafeed Bar Loader.
Mori-Seiki SL203
Twin Spindle Lathe, 65mm Diameter Bar capacity, Iemca Bar Loader.
Takisawa TC20 (x2)
Live Tooling, C axis, 52mm Diameter Bar Capacity. Hydrafeed Bar Feeder
Takisawa TC3
Single Spindle 2 Axis Lathe, 65mm Diameter Bar capacity, Chucking up to 10"
Takisawa EX308
Single Spindle 3-Axis Lathe, Live Tooling, 51mm Diameter Bar capacity, Hydrafeed Bar Loader
Takisawa LA50Y
Single Spindle 4-Axis Lathe, Live tooling Y axis, 75mm Diameter Bar capacity, Hydrafeed Bar Loader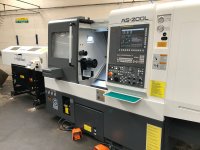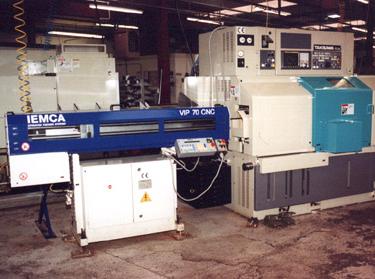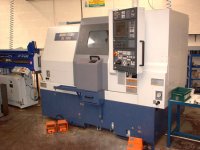 Sliding Head CNC Turning Centres

Star SR-20J (x2)

We have two SR20 J Sliding Headstock CNC lathes equipped with Fanuc NC 18i-TB control system. 7 axis capability, fitted with main and sub-spindles to provide simultaneous machining operations, also power tooling fitted to enable high productivity and complex machining. Barfeed capacity 2-20mm diameter.

Star SR-32J (x3)

7-Axis machines with a 32mm diameter bar capacity, expandable to 35mm diameter stock bar. High pressure coolant and 35mm FMB Bar feeders.

Manurhin KMX 226 (x2)
+Sliding headstock CNC lathe equipped with GEFanuc OTT control. Live tools fitted enabling cross drilling and polygon milling operations to be performed. Barfeed capacity 3mm to 26mm
Maier 32B CNC Sliding Headstock Lathe
Multi axis CNC Lathe to incorporate live tooling, milling and drilling ops on material up to 32mm diameter.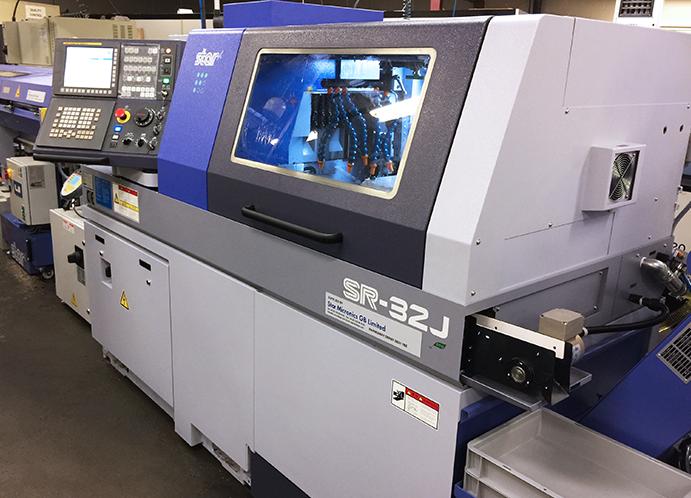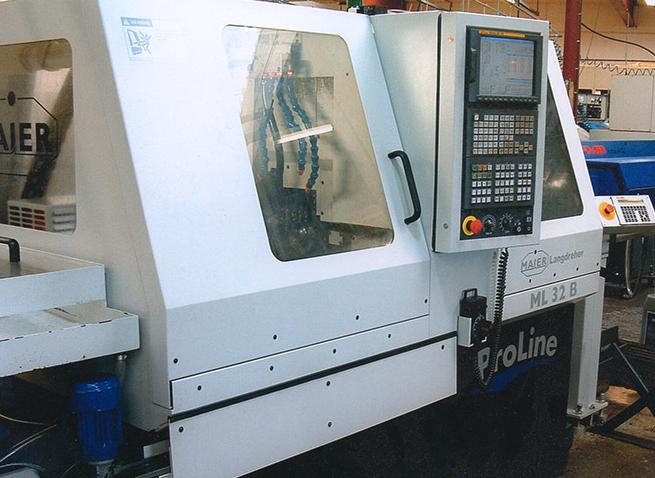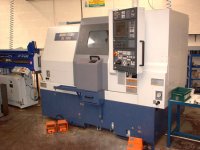 CNC Milling / Machining Centres:
MoriSeiki DuraVertical Mill Dura5060
3 Axis Vertical Machining Centre, complete with Mori-Seiki DDR 200 Rotary table. 900mm x 500mm Table DDRT-200 4th Axis Rotary Table
HAAS VF-3 CNC
Vertical Machining Center, HRT 210 4 th Axis Rotary Table, 1016mm x 635mm Table
HAAS VF-3SS CNC
Vertical Machining Centre, HRT 210 4 th Axis Rotary Table, 1016mm x 635mm Table
HAAS Super Mini-Mill
HA5C 4 th Axis Rotary Table, 406mm x 305mm Table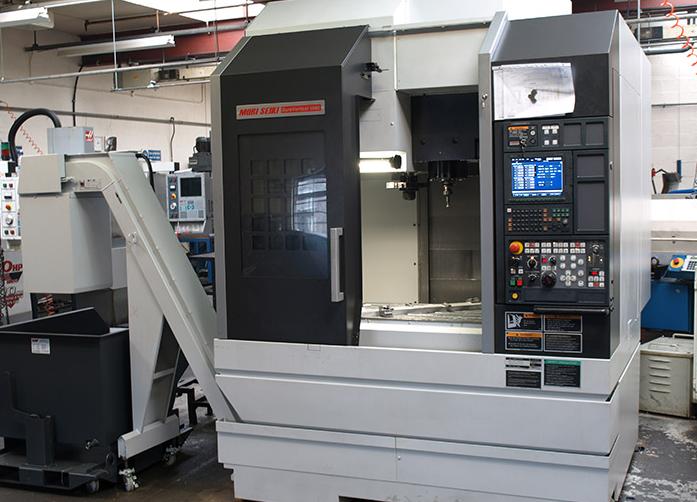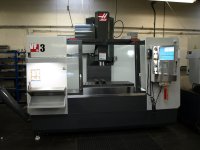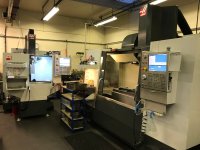 Finishing Machines:
Vibratory Circular Bowl
110 litre Capacity - Finishing and De-Burring
Colchester Centre Lathe
6" Chuck Capacity - Turning and Threading
Various Milling Drilling
Lathes, Pillar Drills - Second Operations
Engraving
Dot Marking Engraving - Identification of parts
Inspection Equipment

Inspection equipment fitted to employ the latest Statistical Program Control software.
CAD Software
SolidWorks software

State of the art CAD software packages